With a workshop in Barham (Ipswich), A Chisnall French Polisher offers a wide range of interior and exterior wood finishes to clients throughout East Anglia and the UK. Established in 1986 the company has many years experience in the wood finishing trade. Finishes encompass traditional polishes, microporous paint and other modern coatings.
The company offers a comprehensive range of finishes which can be tailored to specific customer requirements for both the public and the trade. Colours can be mixed according to client preferences and finishes include traditional polish, paint and lacquer for both the interior and the exterior. With the workshop facility and the expertise for site work, the company is able to provide an extensive service suited to everyone.
The business is able to offer unique finishes, featuring a choice of colours and patterns. Mixed to spec, the finishes are suitable for both home and office and are durable and resistant.
Application of liquid coatings to any surface.
Use of the modern acid-catalyst lacquer (AC lacquer) and paint because of the strength and robust qualities of the finish.
The above product is also available with a bacteria additive that kills a high percentage of all known bacteria extremely quickly, thus removing the need to use modern cleaners so often.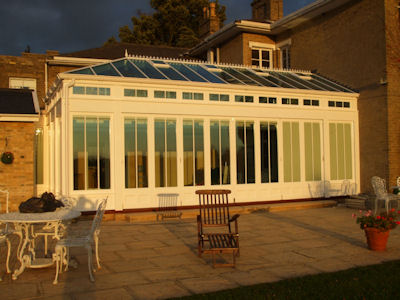 Hand Painted